Agile Serbia, a brand of the Puzzle Software, continues to fly above the clouds. We achieved many things in previous years as a team – became the first Agile Certified institution in Serbia, certified more than a thousand professionals with worldwide recognized certificates, organized 4 outstanding Agile events…
With time our public courses had grown, and they became a part of the educational manifestation known as the Agile Month. Our dream was to gather the whole Agile community in one place, so we organized the Agile Serbia Conference in 2016. for the first time.
Up to these days, we have organized 9 Agile Month manifestations and 4 outstanding Conferences, and now we are going for more. Besides 10th Agile Month, we are preparing the biggest Agile event ever here – Regional Scrum Gathering Belgrade 2020! 😊
To achieve all the goals, we are looking for a great multitasking and versatile person to join us and to take care of our community. That's why
WE NEED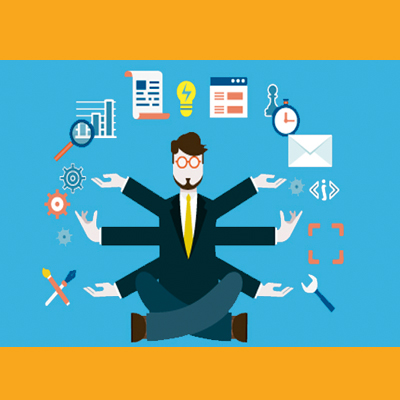 Community Manager
How we would describe you? We do not expect you to be a unicorn or some kind of ninja. Still, we would appreciate it if you have some proven experience because you will work with minimum supervision. Of course, you can expect support from your team anytime, but you will make decisions and do the actions.
You should have outstanding knowledge about social media management, because you will be taking care of our community, introducing them with all our products and services. For that, you should have strong communication skills, especially writing talent. Graphic design and video editing is something you should have in the set of your skill, video editing will be an additional asset.
Using analytics tools to monitor social media, online channels and blog you will improve our appearance, so strong analytical skills are very desired. An additional bonus on your side will be if you are familiar with Google Ads, but copywriting skills will be more important. Besides dealing with the words and content you will deal with people, whether through the digital or on our events.
As a person who will be in-front-of the organization, you have to be able to talk to people in a way that makes them comfortable with you. That's why we would like you to be a warm, friendly and easy-going person, versatile in interests and wide-educated. It would be great if you come from the faculties whether of Economics, FON, Political science, Philology, Philosophy, etc.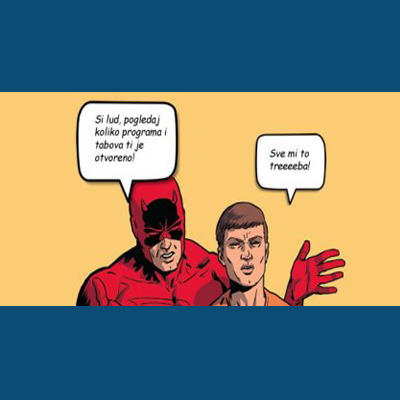 How your daily routine will look like? Many things we have already mentioned explaining the profile we would like to match with us. However, let us introduce you more in detail with your future working place. There is a lot of multitasking expecting you but don't be afraid at all. We don't put pressure on our team members at all, we are organized as a Swiss watch mechanism. 😊
You will be the part of our Marketing team, coordinating with all other departments, helping us to build, grow and manage a company's online communities. Your role within marketing will be creative, so you will be in charge of content creation, engagement with the followers, and social media and live events appearance, to help increase brand awareness.
Decisions about the shared goals you will set together with the team, and discuss them on your daily meetings. For your own domain, online channels, you will have the freedom to make decisions and suggest the best decisions and approaches.  That's why your experience is your very strong tool.
Did you find yourself here? Great! Because this happy team bellow is waiting for you to join us! 😊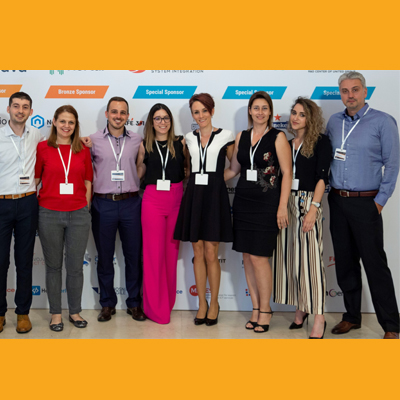 Why join us and become the part of Agile Serbia team? It will be a unique opportunity to work in a small team, within a stress-released and fast-paced environment. You will enjoy in self-organization without micro-management, with great opportunities for promotion in terms of bonuses and self-improvement.
You will have great opportunities to develop your personal and professional skills, to be in-line with new trends. If you process information fast, are a strategic thinker with a strong interest in helping to develop the next generation of Agile in this region, this is the perfect place for you.
An attractive benefits package, modern workplace and an enthusiastic environment with the same people are waiting for you to make us stronger! 😊
So, what do you say? Do not hesitate to contact us, submit your application by email sanja.nedeljkovic@puzzlesoftware.rs. We are already waiting to meet you! 📥✅