MatchAbout is originally from Serbia, one of the babies created and developed within strong and innovative domestic IT community.  This is the product designed by Puzzle Software, as a home brand of our company, with a goal to make digital revolution in the industry of events.
In 2017, we started brainstorming ideas for an event management business innovation. We had experiences on our side and some amazing ideas how we would like to change the world. At least when it comes to events and exhibitions. This is how our story started.
MatchAbout has grown up over last two years, bringing innovations to the industry of events, enabling organizers to make more creative and more engaging content. Identifying the biggest challenges, we developed features helping organizers in so many ways to bring change to their events, no matter of industry they belong to or the impact they would like to make.
This is what we've achieved so far. But we want much more, because opportunities are endless, as well our ambitions. That's why we share this story with you, since
WE NEED YOU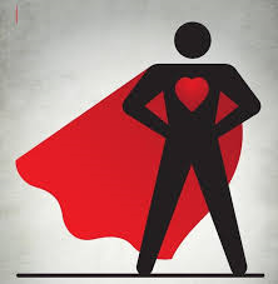 Business Developer
Let's talk about you! What kind of super-powers we believe you should have? We believe you should have proven working experience as a business development manager, salesman or a relevant role in IT sector. Hands-on experience in sales and an ability to deliver excellent customer experience are essential.
More than that, we would really appreciate your skills such as knowledge of CRM. Understanding of sales performance metrics and analytic is more than welcome. In addition to numbers, you will work with people a lot, and it is really important if you have excellent communication, presentation and negotiation skills. You will buy us with previous start-up experience.
We imagine you as an extroverted, friendly and witty person, able to speak and write in English like a PRO. You are our match if your passion are technology and apps, you consider yourself an influencer and love to nurture and develop relationship with the community.
You will travel a lot, so we recognize you as a young and ambitious person. Well-organized and informed about events in Belgrade and beyond and big plus if you have event management in your previous employment history. Your credentials are either from Economics, FON, ETF, Philosophy, Philology, etc or a Bachelor degree in relevant subject.
Understanding difference between Star Wars and Star Trek brings you a big plus!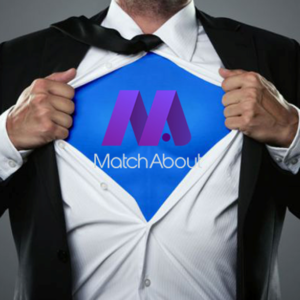 So, for what kind of adventures you will be in charge? Your main duty will be to develop and manage a portfolio of accounts to achieve long-term success of our start-up. You should also be a wizard in building relationship with clients, acting as the point of contact and handling customers' individual needs. Having in mind clients' business needs and expectations, you will be actively working on product development and business strategy with the rest of the team.
From your communication and human side, you should generate new business using existing and potential customer networks. You will be the face of our story so you will have to resolve potential problems and provide solutions to customers in a timely manner. During our office hours you should juggle with marketing team to stay on the same track.
Did you find yourself here? Great! Because we are waiting for you to join us.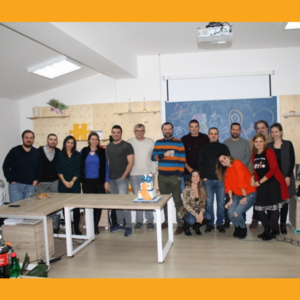 Why should you join us and become the perfect match for MatchAbout? It will be a unique opportunity to work in a small team, within a stress-released and fast-paced environment. You will enjoy in self-organization without micro-management, with great opportunities for promotion in terms of bonuses and self-improvement.
Your will have one of the main roles within a promising start-up MatchAbout that tends to expand to the world market. Working closely with the team buddies from a proactive product and marketing team. Beside the ability to contribute to the app's future development and its market impact, you can attend various global and regional events, develop your career and skills.
An attractive benefits package, modern workplace and a shared passion for giving our best every day are part of our deal as well!
So, what do you say? Do not hesitate to contact us, submit your application by email jobs@puzzlesoftware.rs. We are already waiting to meet you! ✅