Hey, you who are reading this ad, maybe you're the next…
MatchAbout – Marketing Manager
But, before anything, let's introduce ourselves…
Our MatchAbout team is originally from Serbia, one of the babies created and nurtured within strong and innovative domestic IT community. This is a product designed by Puzzle Software, as a home brand of our company, with a goal to make digital revolution in the industry of events.
In 2017, we started brainstorming ideas for an event management business innovation. We had experience on our side and some amazing ideas how we would like to change the world. At least when it comes to events and exhibitions. This is how our story started.
MatchAbout has grown over the years, bringing innovations to the industry of events, enabling organizers to make more creative and more engaging content. Identifying the biggest challenges, we developed features helping organizers to bring change to their events in so many ways, regardless of the industry they belong to or the impact they would like to make.
This is what we've achieved so far. But we want much more, because opportunities are endless, as well our ambitions. We're soon planning to conquer the US market and for that we need a person ready to be ambitious as we are in order to present our app. That's why we share this story with you.
Your day will be quite amusing…
09 am – Coming to our little working oasis and having always interesting chit-chat with colleagues
09.30 – 10 am – Start with a Standup Meeting and this is our Agile and quite effective way to deal with upcoming activities
Midday – Working, smiling, talking and brainstorming with colleagues about ways to contribute current tasks
3 pm – Lunch break and enjoying having great communication with teamsters about new ideas
4 pm – 5 pm – Working, learning new stuff, playing snooker or updating Sprint Backlog for next activities.
Of course, this is just a general overview of your everyday tasks and we swear you – they're interesting and challenging. 😊
So, how we would describe you?
We do not expect you to be a unicorn or some kind of ninja. But, if you're an adrenaline junkie, searching for everyday adventure, you're at the right place. 😊
Still, we would appreciate it if you have some proven experience in marketing. Of course, you can expect support from your team anytime, but you will make decisions and do the action. Resolutions about the shared goals you will set together with the team, and discuss them on your daily meetings. In your own domain, online channels, you will have the freedom to make decisions and suggest the best decisions and approaches.  That's why your experience is your very strong tool.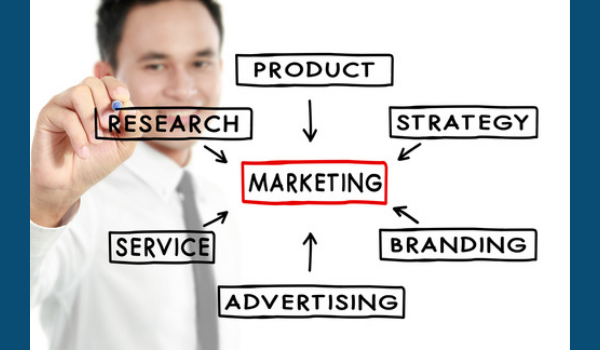 What do I need for this job?
You should have outstanding knowledge about marketing and its placement because you will be taking care of our community, presenting MatchAbout product to our community. For that, you should have strong communication skills and a sense of current marketing trends.
Using analytics tools to monitor social media, online channels and blog you will improve our appearance, so strong analytical skills are very desired. An additional bonus on your side would be if you are familiar with Google Ads, but copywriting skills will be more important. Beside dealing with the words and content you will deal with people, whether through the digital or at our events.
As a person who will be in-front-of the organization, you have to be able to talk to people in a way that makes them comfortable with you. That's why we would like you to be a warm, friendly and easy-going person, versatile in interests and wide-educated. It would be great if you come from the faculties of Economics, FON, Political science, Philology, Philosophy, etc.
How would your daily routine look like? Let us share more details about your future working place. There is a lot of multitasking expecting you but don't be afraid at all. We don't put pressure on our team members at all, we are organized as a Swiss watch mechanism. 😊
You will be our Marketing Sensei, coordinating with all other departments, helping us to build, grow and manage a company's online communities. Your role within marketing will be creative, so you will be in charge of marketing and content strategy, engagement with the followers, and social media, market analysis, live and online events appearance and help increase brand awareness.
Have you found yourself in this? 
Great! Because MatchAbout is waiting for you to join us!
Why would you join us and become a part of MatchAbout team? It would be a unique opportunity to work in a small team, within a stress-released and fast-paced environment. You will enjoy in self-organization without micro-management, with great opportunities for promotion in terms of bonuses and self-improvement.
You will have great opportunities to develop your personal and professional skills, to be in-line with new trends. If you process information fast, are a strategic thinker with a strong interest in helping to develop this fantastic virtual corner, this is the perfect place for you.
An attractive benefits package, modern workplace and an enthusiastic environment with the great team are waiting for you to make us stronger! 😊
So, what do you say? Do not hesitate to contact us, submit your application at email marko.brankovic@puzzlesoftware.rs. We are already waiting to meet you! 📥✅
Deadline: 13.04.2021.
Office Location: Belgrade