Puzzle Software is a team of passionate and dedicated IT and Agile professionals devoted to deliver excellence in software solutions and services. We provide custom software development services, our teams also work on several start-up projects, developing solutions for our clients, adjusted to their needs.
The IT industry is one of the biggest in the world, but the most impressive thing about it is ability to make changes, making everything digital and available for all. From that perspective we started our journey.
We change the world and create virtual not only for the clients, because we work on our own projects, startups created by Puzzle Software. Another tool that we also use to improve software industry and digital products is Agile education and certification, with customized coaching and mentoring programs.
After 10 successful years we would like to boost our projects, nurturing our relations with trusted partners as well as with our great consultants. That's why
WE NEED YOU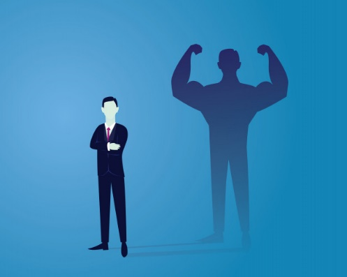 Business Development Manager
What do you need to become our SuperHero? The biggest advantage is proven experience in hardware, software, B2B or SaaS sales. Asset could be also proven sales or customer success experience. You should be well-familiar with the IT market and industry in Serbia and Belgrade.
We imagine you as a young or mid-age, ambitious and established person, with the entrepreneurial spirit. You should be a graduate from Faculty or have a bachelor's degree in relevant subject. Due to frequent traveling you should be an active driver with B driving license.
Speaking about skills, especially soft, it will be of crucial importance to have excellent communication and negotiation skills. Excellent time management and planning skills, with proactive and problem-solving attitude are additional asset.  Knowledge of CRM software and MS Office (MS Excel in particular) are also one of your strong skills.
By personal characteristics you should be extroverted, communicative and witty. You should have strong negotiation and presentation skills, the ability to gather and process information related to market research, emerging trends and analysis of successes and failures. Fluent in English, speaking and writing.
Our team member should be social network influencer, strong in communication with the community. From that perspective you should know IT trends, to be in line with them, and to have strong interaction with the IT community.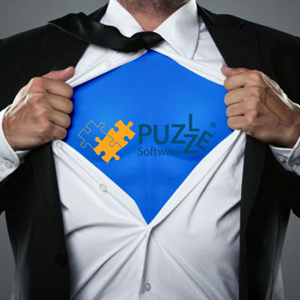 If everything so far is suitable for you, let us introduce you with some of your main responsibilities You will have to work closely with our CEO and the rest of the team, to develop a growth strategy focused both on, financial gain and customer satisfaction.
Your role will be more human-related, but you should conduct research to identify new markets and customer needs. Regarding administration part, you should arrange business meetings with prospective clients and take leadership role in negotiating and execution of future agreements, same as keep records of sales, revenue, invoices etc.
You will be the face of our company in our business relations, so, you should promote the company's services addressing or predicting clients' objectives. Building strong and successful relations, you should provide trustworthy feedback and continuous support to our clients. Also, to build long-term relationships with new and existing clients and stakeholders.
This is how we see you, and here we are! Small and friendly team, waiting for you to join us ‍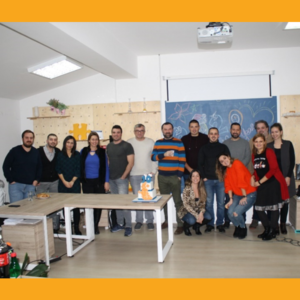 Why should you become a part of us? We are aware of your value for our team and future development, so we offer a set of attractive benefits. First of all, a job in a small team released of corporate structure, with half less pressure than in a traditional sales team, and self-organization without micromanagement.
You will have amazing developing opportunities in terms of bonuses and learning, improving your career level and personal skills. Above all, an opportunity for a gain in the profit share in the outsourcing branch, same as the ability to work with Offshore clients (USA, Canada) and from Europe.
An attractive benefits' package is part of our deal, modern workplace, friendly team and warm environment as well!
Sounds promising to you? Do not hesitate to contact us, submit your application by email jobs@puzzlesoftware.rs. We are already waiting to meet you! ✅